Property Development
Since my early 20s, when I embarked on a 22 unit development, I've had a deep passion for property development. Since then I've worked on many developments in the capacities of developer, quantity surveyor and interior designer. What I have come to experience is that a truly successful development outcome will only be achieved if the developer has a deep emotional connection and commitment to the project, in addition to the right market information and technical advice.
It has been a full circle for me, as I started out in property development adding to this my on Joint Venture developments in construction of luxury apartments in amazing locations and the CBD is an extension to heritage restoration. Same care and thought from design stages to completed project will apply. Aiming this style of development to owner occupier and a building that will one day be of quality to become the next historical site.
Over the years I've been fortunate to gain extensive experience in many developments including:
Heritage build conversions to luxury apartments
Residential luxury apartment developments
Office block conversions to apartments and mixed use
Heritage Conversions
New Luxury Developments
Office Block Conversions
Heritage Conversions
Our cities are filled with many beautiful old buildings, some of which lie unused or even derelict. It's so sad to see this as they have so much charm and character – but no life.My primary passion and main focus is bringing them to life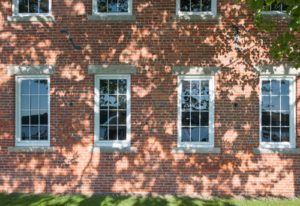 so they can be enjoyed and treasured by a whole new generation. It's the thing I'm most passionate about.
We work with architects, developers and builders to ensure that the charm is maintained, while we redesign the spaces to reflect how we live today.
This involves ensuring the marriage of old with new is done tastefully and sympathetically.
We consult on internal and external design features and fitout, finishes and furnishing of apartments and communal spaces as well as retail and commercial spaces.
Acquisition of inner city heritage listed buildings for conversion to luxury apartments has been my dream for many years. And then working for developers only looking at how to maximize the site and retaining in most cases only the front facade, attaching a high rise development and calling it sympathetic to the original building. In most cases that is the reality but not necessarily the way it should be. We need to treat these treasures with respect retaining what was originally there restore and occupy. Only in this way will they remain in good condition and with laws to protect them, something that can we can proudly give to the next generation. It is a big dream but also a possible reality that I am investing a lot of time research and money on.
For interior design help with your luxury development, contact us during your planning stage.
New Luxury Developments
Having being involved in many luxury apartment developments, some which have also included retail and commercial spaces, there's two things I've learned that make all the difference when it comes to achieving a successful project.
Your motivation for development must be more than just profit. If this is your only objective, the project will be stressful and could fail, because the focus is not on luxury or quality – but on cost.
Having an emotional connection to the property you are developing will give you fun, excitement and a much bigger purpose than just profit. Everything you do along the way will be for the higher purpose, and when you focus on the end result – the quality and outcome will be so much better.
Learning about the key elements which make up the total development process help to connect you more deeply to the project so you can be more involved in achieving the final outcomes. Elements to gain an understanding of include the target market, space usage, functionality requirements, construction requirements, design styles, moods and materials.
Having worked as a property developer, quantity surveyor and interior designer I share my knowledge on these elements with my clients so they become more connected and more involved with their property development projects.
If you'd like interior design help with your luxury development, please give us a call.
Office Block Conversions
We've worked on several development projects which have involved converting existing office blocks to apartments and mixed use spaces. It's challenging converting these spaces into spaces where people are going to live and play, but lots of fun.
This is where having qualifications and experience in building construction, quantity surveying and interior design make a big difference when it comes to balancing the two key outcomes of providing desirable living spaces with required financial objectives.
Having had extensive experience in office conversions, we'd be delighted to share our knowledge and help you achieve the best project outcome.
Some of the development projects we've worked on include . . .
DISCLAIMER
We protect the privacy of our projects and clients, and will never disclose project location or details. The details published here and on social media are normally properties which have come onto the market.